Introducing Gin Mare, a Spanish Gin which  has long been a reference point for a gin that's pushed the boundary of what a gin could taste like – with rosemary, thyme, olive, and basil included in the botanical line up – it's savoury and unusual, but balanced. Made in the small Spanish fishing town of Vilanova, just outside the city of Barcelona, Gin Mare epitomises the Mediterranean spirit.
The pot still used to create Gin Mare in a chapel on a property that was once a monk's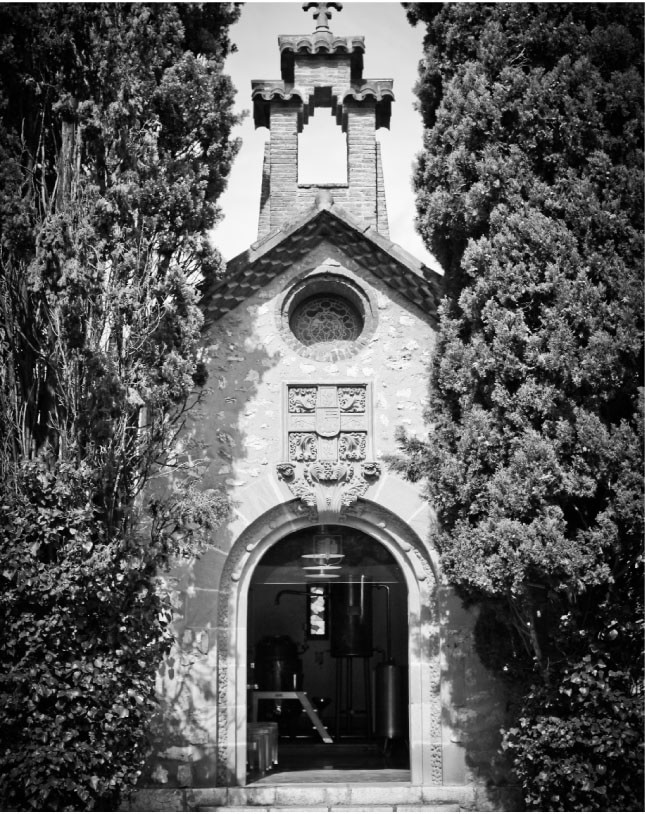 retreat, hence the Holy spirit puns. Purchased in the 1950's by the Giro Ribot  family to house it's growing business, they managed to combine utility with a characterful location; space to distill but adorned with a fresco. Who said anything about compromising? The Family's first foray into gin began in the 1940's when Manuel Giro Sr launched GIN MG, now one of Spain's biggest selling gins. With this juggernaut firmly established, grandsons Mark and Manuel Jr wanted to assert their own ideas for a new gin and create a new type of gin, inspired by the Mediterranean climate and using locally sourced botanicals.
They started by distilling 45 botanicals independently, but deciding upon which to use was made all the more difficult as the Costa Dorada region has an abundance of local produce. After much debate, tasting and tinkering, perhaps even a word with the big man whilst distilling, who knows… the brothers chose arbequina olives as their local botanical. Due to the low yield of arbequina olives when juiced, up to 15kgs of olives have to be used per distillation batch. They also add citrus,cardamom, coriander along with thyme, basil and rosemary and juniper berries. The latter is grown on the family's land and has an unusually soft skin. Interestingly, the citrus is a custom blend of sweet oranges from Seville, bitter oranges from Valencia and lemons from Lleida. The citrus fruit is macerated for an entire year in neutral spirit around 50% ABV.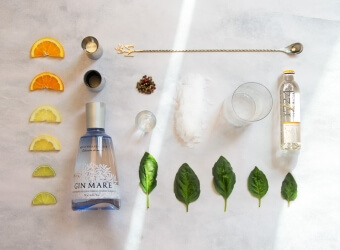 While the citruses are macerated together for an extensive period of time, most of the other botanicals are macerated separately for around 36h and then individually distilled in their 250 lt Florentine still. The distillation takes around 4.5 hours to take place and yields a hearts cut of approximately 105lt. Once the 6 different distillations have taken place, they are blended with more neutral spirit and water to create Gin Mare. All the blending and bottling takes place in the main plant, directly next to the chapel. Gin Mare launched in 2008 and has been making waves ever since.
A testament to the brothers vision of a locally inspired gin, Gin Mare does indeed taste "Mediterranean". It smells herbaceous, with resinous juniper and thyme dominating. Olives are also apparent. To taste, more juniper with a burst of basil, rosemary and thyme emerge as well as coriander. The combination feels savoury and different to other gins on the shelf, marking Gin Mare as both authentic and original. It can be considered as being part of a very short list of "Herbal" gins, and when served with the right tonic such as Fevertree Mediterranean tonic, makes for a delightful aperitivo. Enjoy Gin Mare among many, many more Gin's today in Paris Texas.