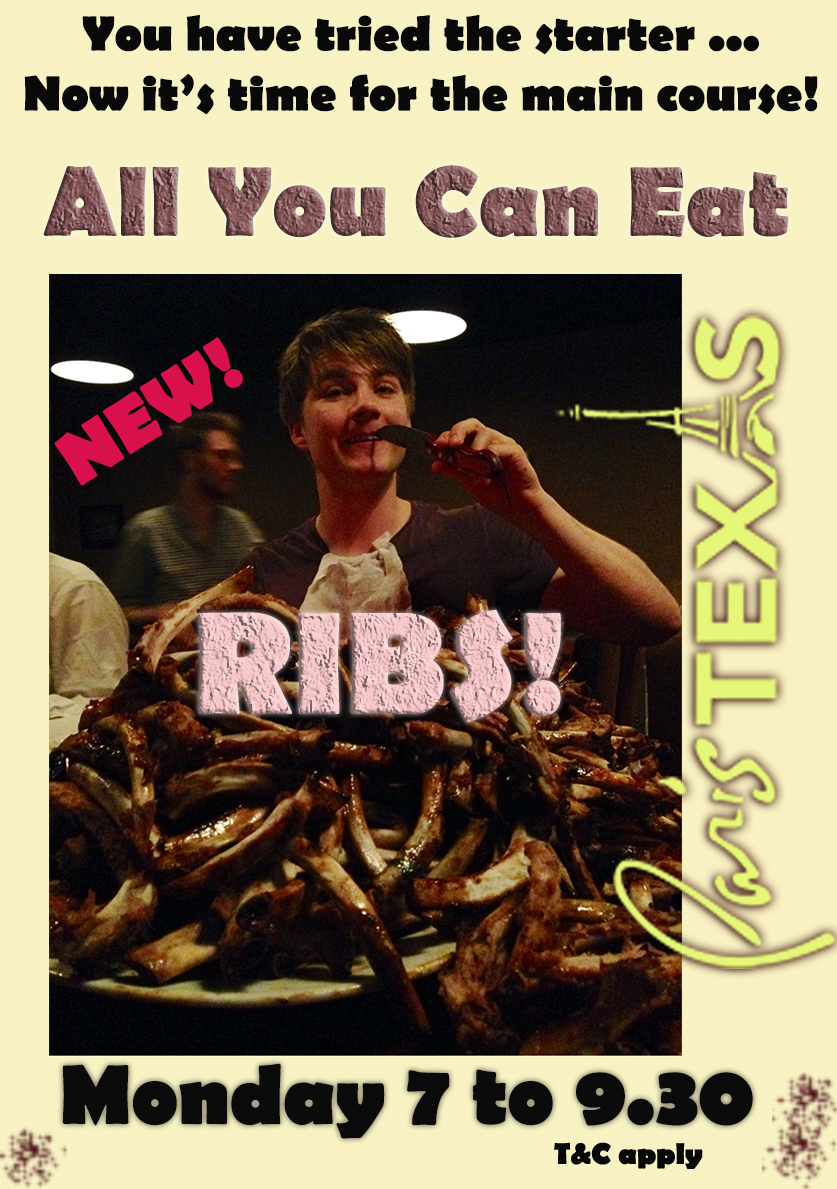 Monday 4th of December
Carrot, orange and ginger soup with grilled sourdough bread
 €4.95
Lunch (until 5pm):
Cajun Beef Wrap
Succulent Cajun seasoned beef wrapped onions and peppers served with either soup or fries
€9.95
Dinner Until 9 pm):
Duck Fajitas
Char-grilled honey Maple grilled duck breast on a sizzling fajitas platter of onions and peppers with salsa, guacamole, sour cream and warm tortilla shells.
€20.95
All You Can Eat Ribs!! from 7 pm to 9 pm
Test your mettle and see how many you can put away. 
Book your Christmas party now contact us for details:
bookings@paristexas.ie
Book online with:

Please note, on bank holiday and festival weekends we accept walk-ins only. This means we can seat almost everyone who comes to our door and we can avoid disappointment.