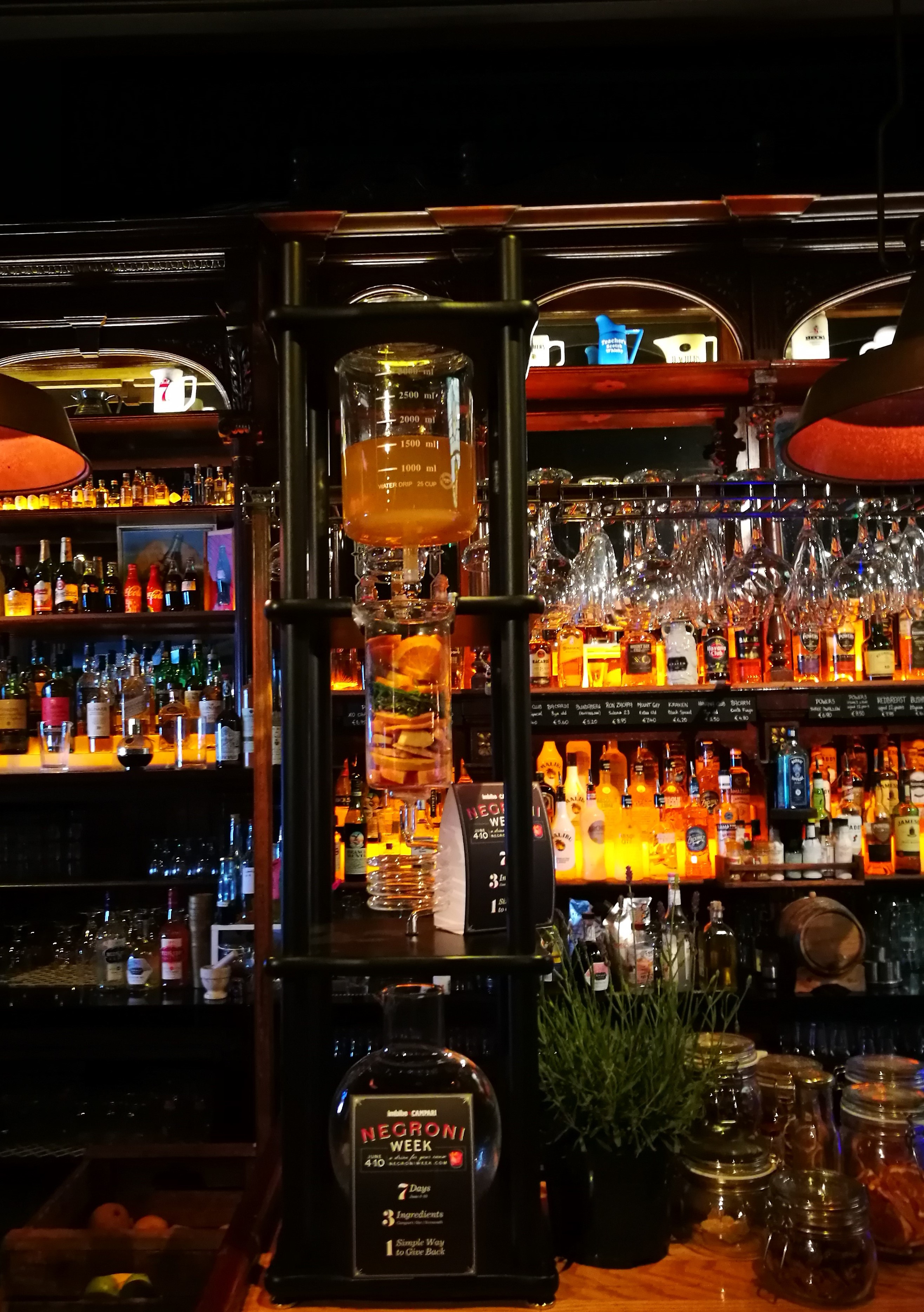 Welcome to Negroni Week in Paris Texas
presented by Imbibe Magazine, Campari, Aperol and Richmond Marketing
 Negroni Week launched in 2013 as a celebration of one of the world's great cocktails and an effort to raise money for charities around the world. From 2013 to 2017, Negroni Week grew from about 120 participating venues to over 7,700 venues around the world, and to date, they have collectively raised nearly $1.5 million for charitable causes.
For one week every June, bar and restaurants mix classic Negronis and Negroni variations for a great cause. To participate, each venue signs up at negroniweek.com, chooses from the list of official charity partners, and makes an immediate donation to that charity. Then they can return during and after Negroni Week to make additional donations to their chosen charity. After Negroni Week is complete, they tally up how much was raised collectively by all of the participating bars, restaurants and partners.
Here in Paris Texas, we decided to try out our new infusing tower so we packed it up with premium Beefeater Gin, honey, Orange, lavender, grapefruit, ginger and heather to get an exceptionally flavoured gin. We used this as the base of our Negroni week offering mixed with Aperol and sweet vermouth over ice to perfection. We will also be serving refreshing Aperol Spritz's from the uber cool Aperol van parked in our Gin Bar packed goodies!
So get in and try something new or an old favourite this week in Paris Texas.