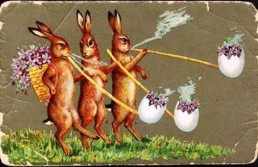 Easter Weekend Specials
Weekend Specials
Creamy potato and leek soup with grilled sourdough bread
€4.95
Lunch (until 5pm)
PT Lentil burger
Lentil, coriander burger patty on a grilled brioche bun lettuce, tomato and onion.
€11.95
Dinner (until 9 pm)
Roast Leg of Lamb
Garlic and thyme roast leg of Easter lamb served with a red wine sauce and any two sides.
€17.95
All the weekend's sports action live on 5 big screens!
DJ Cleveland mike from 10 till late.