Thursday the 16th of May
Mushroom soup with grilled sourdough bread.
€5.25
Lunch (until 5 pm)
Texas chilli tacos with cheddar cheese, avocado and sour cream with a choice of fries or side salad.
€10.95
Dinner (until 9.30 pm)
Chargrilled beef burger with a Guinness cheese, mixed leaves, red onion marmalade and a homemade smokey ketchup dip.
€12.95
Live traditional Irish music from 6 pm until closing time with Mick Leech, Dave Kilkenny, Ger Maloney and other guest appearances.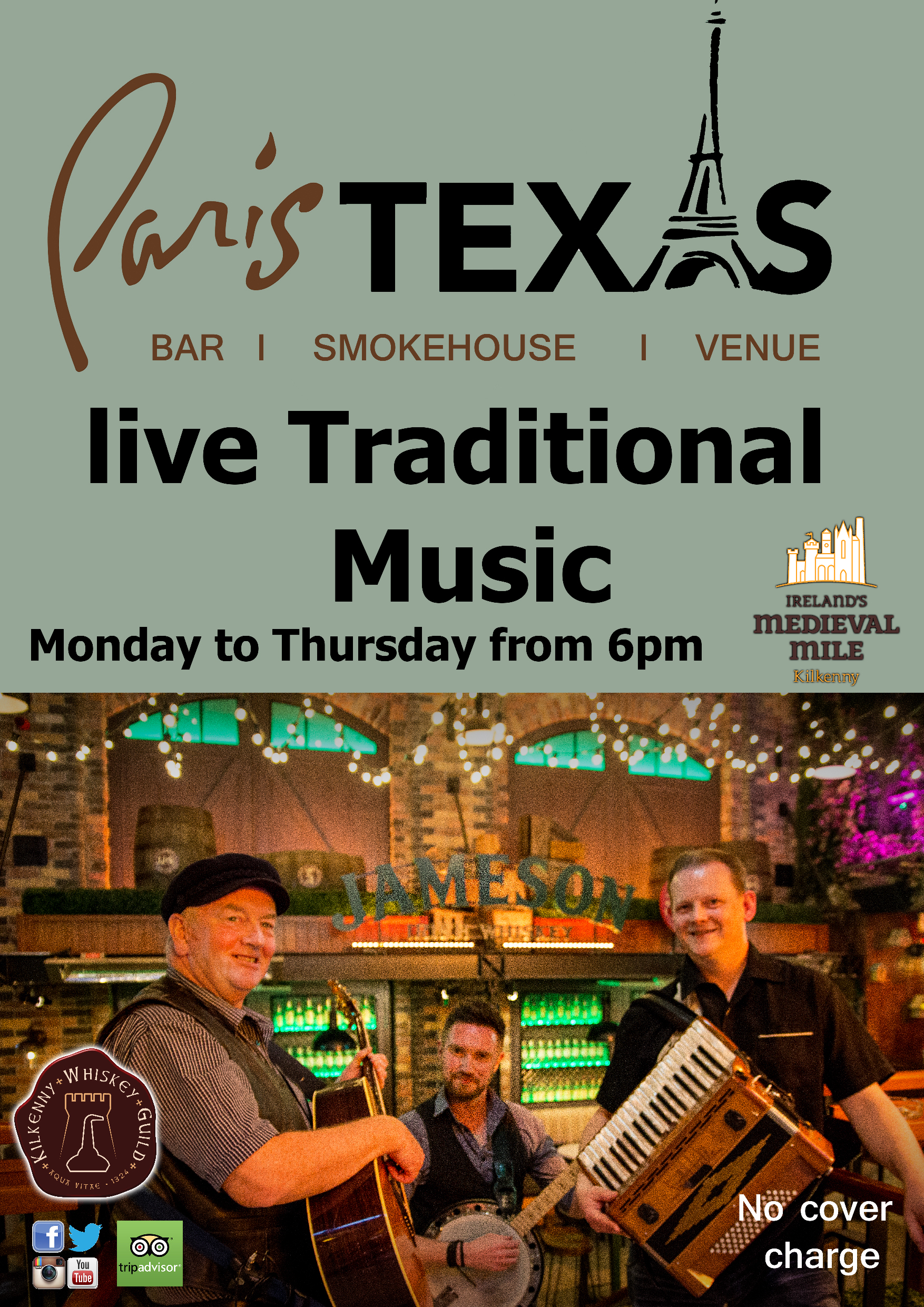 Book online with:

Please note, on bank holiday and festival weekends we accept walk-ins only. This means we can seat almost everyone who comes to our door and we can avoid disappointment.