Wednesday 22nd of May
Vegetable soup served with grilled sourdough bread
€5.25
Lunch (until 5pm)
Tacos
Chicken, Bacon and Avocado Tacos with cheddar cheese, baby gem lettuce and homemade salsa.
€11.95
Dinner (until 9.30 pm)
Wednesday is steak night with our 6oz Fillet, 9oz Sirloin, Lamb Sirloin or Fajita Carne €24.95,
8oz Fillet or 12oz Ribeye €27.95
or kick it up a notch and really treat yourself with our 16oz dry aged T-bone for €29.95
All served with a glass of house red or white or Any draught beer!
Tonight we have live Traditional Irish music with Mick Leech, Davey Cashin and Ger Maloney
From 6 pm until close.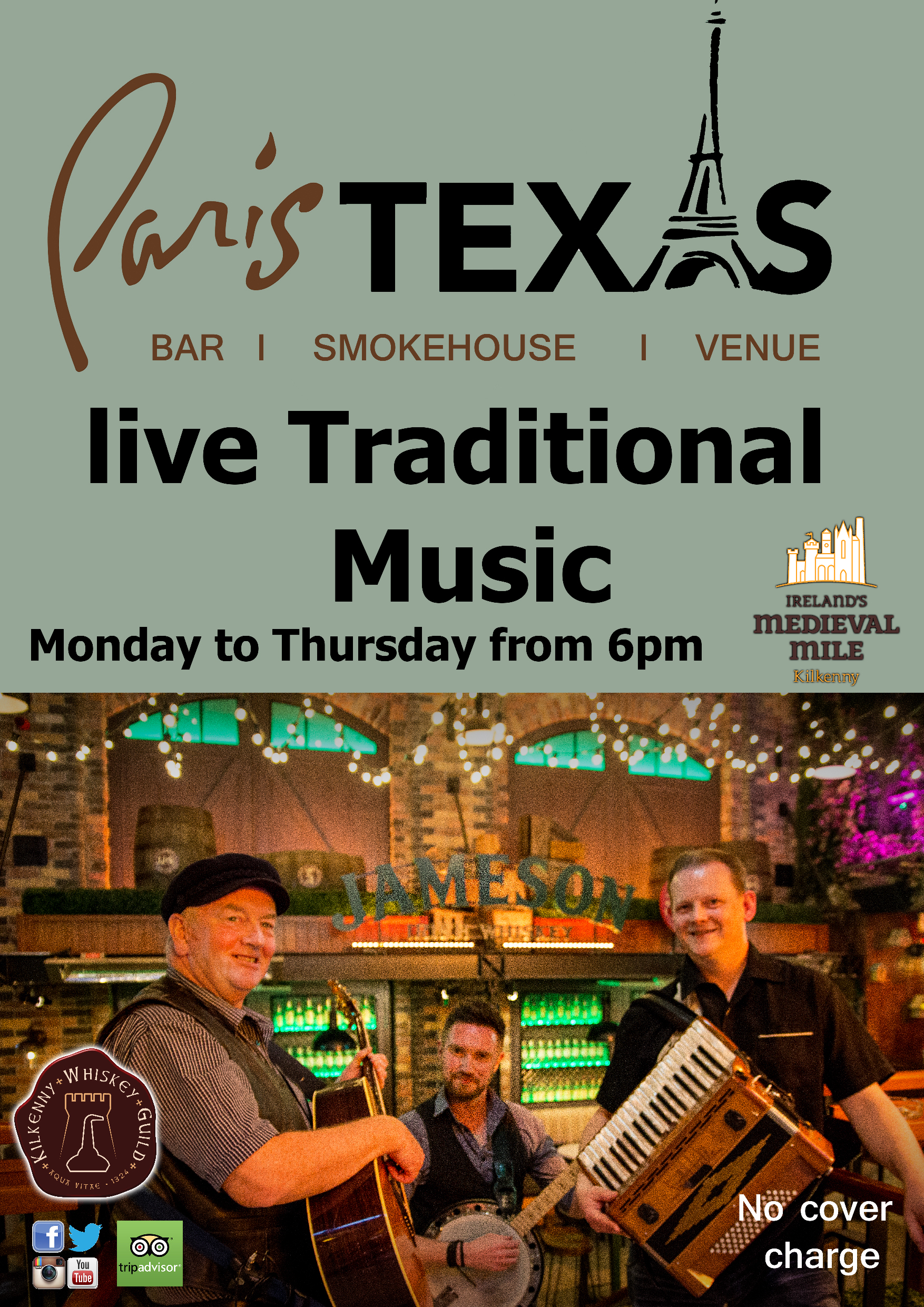 Book online with:

Please note, on bank holiday and festival weekends we accept walk-ins only. This means we can seat almost everyone who comes to our door and we can avoid disappointment.